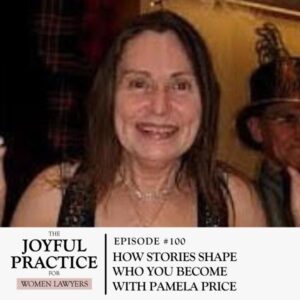 In celebration of this huge milestone episode, I've invited the most spectacular guest to the show this week. I'm sitting down with Montessori school teacher turned screenwriter, songwriter, and animator, Pamela Price, whose screenplays, songs and animation have received international recognition and awards. She also happens to be my mother.
On this episode, we're exploring how we can take what we know about fiction and apply it to have more control and creativity over how we're choosing to script our own experiences. If you've never considered how you are writing the story of your career, I invite you to listen in to hear the parallels between screenplay writing and the evolution of your career. 
Listen in as Pam and I discuss the role of conflict in storytelling, and how obstacles are integral to the story arc of your life. We're exploring how we can use the elements of screenplays to create the stories we want to play out, and what truly makes for a compelling narrative. 
I have created a group coaching program dedicated to supporting women lawyers, just like you, in your practice and your personal life. I'm going to help you create an even greater impact in your own life, and the lives of those around you. For more information, send me an email!
What You'll Learn from this Episode:
What drew Pam to storytelling.
The value of having conflict in a story.
How important story is, not just for screenplays, but for the narrative around your career.
Why stories are relevant to the evolution of your career.

 

The concept of wants and needs in screenwriting, and how it applies to the real world.
What Pam believes makes for a compelling narrative.

 
Listen to the Full Episode:
Featured on the Show:
Enjoy the Show?